(Cross-posted at Daily Kos)

Well, are we a Christian nation?

Sure, more than 75% of us call ourselves Christian.

Sure, most of the Founding Fathers professed some belief in Christianity.

But are we a Christian nation?

Oftentimes we hear certain people claim that America is a Christian nation - then use that claim to justify intolerance toward non-Christians, or GLBT, or everything else.

Then we also hear people accusing America of kicking God out of our schools, insulting God, ignoring our "Christian heritage" and even persecuting Christianity. (What an insult to those Christians, especially Catholics, who have faced real discrimination. But I digress.)

And heaven help anybody who dares speak out in favor of the Constitutional separation of church and state! ("Religion and government will both exist in greater purity the less they are mixed together," said James Madison, Father of the Constitution.)

I am a Christian. I am one of the 75% of Americans who call ourselves Christians. And you know what? Sometimes I really wonder of America is the Christian nation some people claim it is.

EXHIBIT A

Isaiah 61:1


The spirit of the Lord GOD is upon me, because the LORD has anointed me; He has sent me to bring glad tidings to the lowly, to heal the brokenhearted, To proclaim liberty to the captives and release to the prisoners.
Versus:
"I have never seen a budget so badly skewed that has gotten so far past either house of Congress," said Greenstein, who lived through the Reagan tax cuts and budget wars of the '80s. "The bottom line is the House budget is a huge Robin Hood in reverse and its own form of class warfare. In terms of a budget that has actually passed any chamber, I think this is probably - by a substantial margin - the harshest to people at the bottom."
EXHIBIT B
Matthew 5:9
Blessed are the peacemakers, for they will be called children of God.
Versus: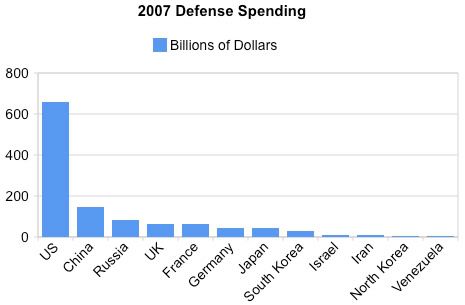 EXHIBIT C
Matthew 19:23-24
Then Jesus said to his disciples, "Amen, I say to you, it will be hard for one who is rich to enter the kingdom of heaven. Again I say to you, it is easier for a camel to pass through the eye of a needle than for one who is rich to enter the kingdom of God."
Versus:
EXHIBIT D
John 3:16-17
For God so loved the world that he gave his only Son, so that everyone who believes in him might not perish but might have eternal life. For God did not send his Son into the world to condemn the world, but that the world might be saved through him.
Versus:
In the public schools today, homosexual immorality is as accepted as any rebellious life, launching young people into a pattern of unfaithfulness, depression, and instability that will follow them throughout their lives, if not for repentance through Christ and change.

-

We must reject the forces of Islam, the government of Islam. If we do not do this, these three forces threaten our very existence and the greatness of America.
I'm not saying America is or isn't a Christian nation.
But we do need to beware those who say that we are a Christian nation while at the same time acting in very un-Christian ways.
And we need to challenge their assertion.
Would Jesus be pleased by what is being done in this country?