I don't think I've posted about my dogs yet.

First, meet Swifty, our black lab/husky mix whom we met at the Humane Society in 2004. After Bonnie died earlier that year, Mom told me on Christmas Day 2003 that she wanted to get me a dog. We decided, however, that the time wasn't right; Bonnie's sister Cindy wasn't doing well either, and bringing in another dog would complicate things. But after Cindy died in June of 2004, we felt lonely. So just before Christmas that year, we met Swifty, who was named after Dr. Swift at the Humane Society.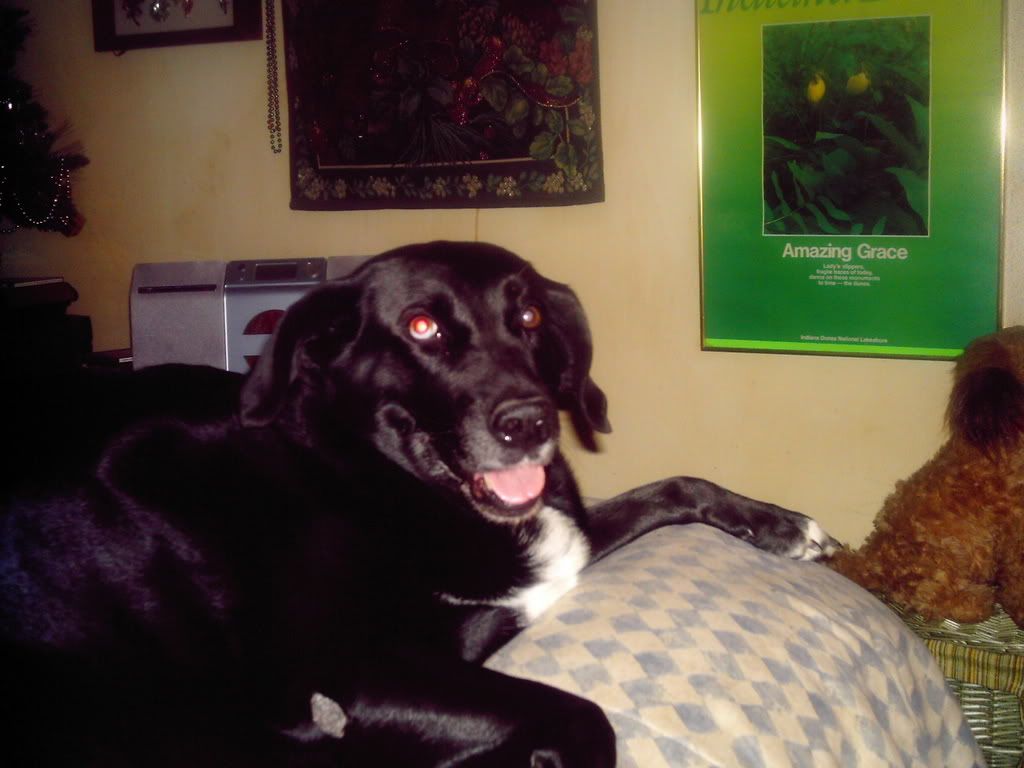 A year later, Mom said it felt awkward only having one dog in the house. So we went to the Animal Shelter, where we met Lady, whom Mom renamed Lucy. The rambunctious border collie/German Shepherd mix is the star of her own YouTube video.